Soon (Sunday October the 6th) most of Australia starts Daylight Saving as we're heading into summer. What will this mean for our diabetes technology?
Back in April I wrote about how the end of Daylight Saving affected us. So what's different this time? On the 6th of October the clocks will go forward instead of back.
In Victoria, New South Wales, South Australia, the ACT, and Tasmania the clocks will jump forward by one hour. Overnight they will jump from 02:00 to 03:00.
In Western Australia, the Northern Territory, and Queensland there is no change.
Just to be different, on Lord Howe Island the clocks go forward by 30 minutes.
Mobile phones
By default our mobile phones will automatically advance, and our wakeup alarms will go off at the right time (on the phones, at least). If your CGM is controlled by your phone you should be fine.
BG meters
If your meter links to your phone via Bluetooth, it will probably update its time the next time it connects to your phone. Otherwise you should update it manually so that when you next look at your BG (or CGM/pump) logs the times will make sense.
Insulin pumps
The time in your pump should probably match the "wall clock time" for the same reason. It makes reviewing your data later so much easier.
It will also move the time-based profiles (of basal rates, etc). Your body clock will soon adjust to the 30/60-minute Daylight Saving change too, so it's highly recommended.
To do this, most pumps will need you to navigate the menus and update the time manually.
Closed-loop systems
These add a few more "moving parts" to your world, and a lot of work has been done to make everything run smoothly. But in some cases you do still need to make some tweaks to optimise things for the DST change. If you just change the time in your pump without considering the rest of the system you can get it very confused, resulting in unnecessary alerts and alarms.
OpenAPS
OpenAPS will automatically update the pump's time at 3AM. You don't need to do anything.
It's a good idea to reboot your Edison or Pi rig in the morning after the change though just to make sure all the cron jobs have updated properly.
Loop
If you are using the Loop software on an iPhone, all you will have to do in the morning is access the Change Time function in the RileyLink menu. This will update the pump's time (you should not do that manually on the pump) although the system will keep operating correctly before you do that.
AndroidAPS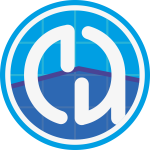 AndroidAPS is able to update some pump models automatically during the night.
Unfortunately, if you're using a Combo pump it still can't do that and by default AndroidAPS would start alarming just after 3AM saying that the pump clock was wrong (by an hour).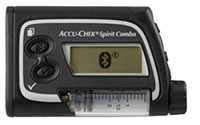 This is the same problem we had in October, and we can work around it by manually changing the timezone in the phone running AndroidAPS. But the changes we make will have to be different this time. The details will depend on your location so I'll spell them out.
The first thing you must do is turn off automatic timezone selection in your phone so you can set it manually.
Starting DST with a Combo
---
EDIT: This was corrected on the 5th of October.
If you are in South Australia (or Broken Hill in NSW), on Saturday you should change your phone's timezone from your local zone (e.g. Adelaide) to Darwin. This will cause no immediate change to your time, but it will avoid the hourly AndroidAPS warnings about impending DST and it will mean that in the morning the phone will still not have changed time. Be aware of this in case you're relying on any clock alarms on that phone.
You can then on Sunday change the time when convenient to you. To do this you will need to:
Change the timezone back to Adelaide (or Broken Hill). The phone's time will change then.
Manually change the pump time to match.
You should do this when you don't have significant carbs or insulin on board (COB and IOB close to 0). This is very important. Doing it before breakfast is probably a good idea.
---
If you are on Lord Howe Island, on Saturday set the timezone to Noumea. This will advance your clock by 30 minutes immediately. You should update the pump at the same time.
Again, you should do that when IOB and COB are close to zero. Before a main meal is a good time.
On Sunday just set the timezone back to Lord_Howe. and get on with your day.
---
If you are in NSW, ACT, Tasmania, or Victoria you can choose either of two methods:
Method 1.
Do the same as the Lord Howe example, on Saturday setting the timezone to Noumea.
Remember to do this at a time when COB and IOB are close to zero! Immediately update the pump clock to match.
Then on Sunday set the timezone back to your local.
Method 2.
If on Saturday you set your timezone to Brisbane there will be no sudden change in time on the phone. But the phone time will not change overnight (be aware of this if you rely on your phone as an alarm clock).
A side-effect of this will be to remove the hourly warnings about impending DST.
On Sunday morning (before you have breakfast, so COB and IOB should be close to 0) change the phone's timezone back to your local, which will advance the clock by an hour immediately. Also change the pump time to match. Then have breakfast and get on with your day.
I hope everything goes smoothly for you. Welcome to summer!