Insulin is supplied in three forms of container:
Vials. Usually containing 10 ml each.
Pen cartridges. Usually containing 3 ml each. Novo calls these "PenFill": that is trademarked and not appropriate for other makes.
Pre-filled disposable pens. Again usually containing 3 ml each.
Note that the currently-accepted spelling is "vial". "Phial" is a very archaic spelling that is rarely used today, and "vile" means something else entirely!
Insulin pumps have an internal reservoir that needs to be replaced/refilled every few days.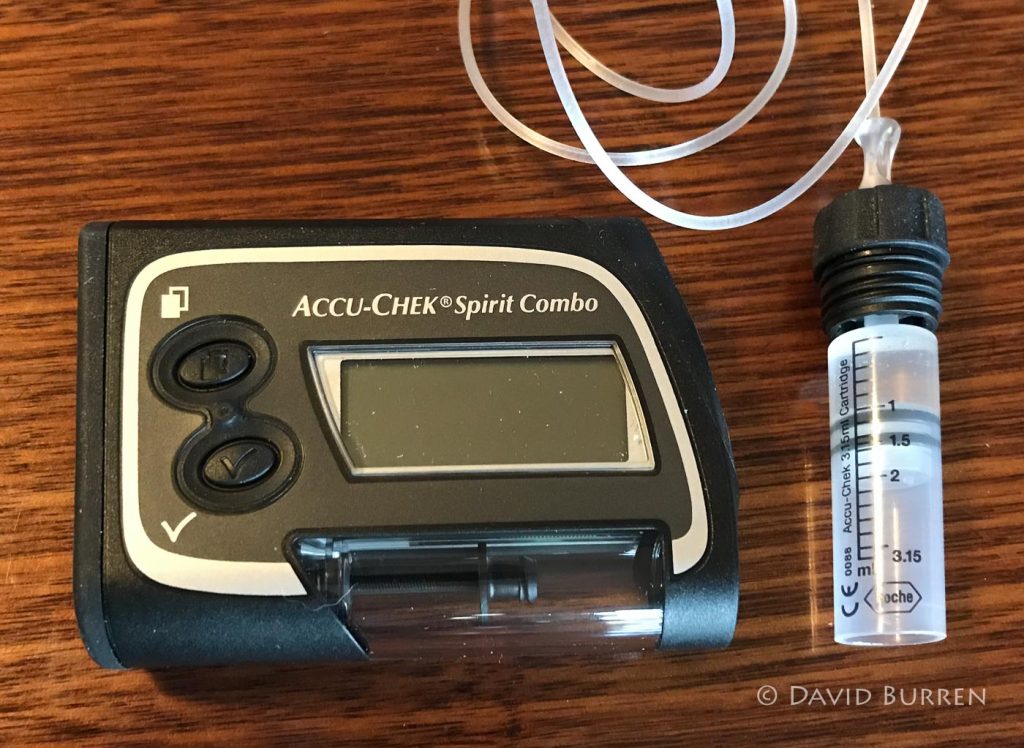 But different pump vendors use different names for them:
Cartridge: Accu-Chek, Animas, Cellnovo.
Reservoir: Medtronic, Ypsomed.
Syringe: DANA.
Novo also have their pre-filled 1.6 ml "PumpCart" (but not yet in Australia) which can be used in Ypsopump and Accu-Chek Insight pumps.
Recommendation
Because I deal with a variety of different pumps and insulins I've found it easiest to be consistent, and not always use the manufacturer's favoured term. Talking about filling a "pump cartridge" from a "pen cartridge" can get confusing very quickly. Thus on this website you will see me refer to:
Vial. Usually 10 ml each.
Pen cartridge. Novo PenFills, plus Lantus, Apidra, Humalog cartridges all match this.
Pump reservoir.
Hopefully this will reduce confusion.