It's that time again! Another opportunity in Melbourne for people interested in closed-loop insulin pump therapy to get together and learn from each other in person.
Saturday December 8, 2018
Melbourne CBD
9:00 AM til late afternoon (bring lunch)
The "looping" scene in Australia has changed a lot over the last year (including the ability to use some in-warranty pumps). For a quick overview of most of the current options, see my latest review of the looping pump options.
This will be the third such peer-support event run in Melbourne this year. There have also been two in Sydney, with smaller meetups in Brisbane as well. They're not formal "workshops" with lectures and lesson plans: they're meet-ups or "build parties" where people can discuss their issues and options with their peers. As such the format is fairly open, but we usually start off with an introductory discussion and then people break into groups working on different issues.
Some people will be putting the finishing touches on their loops: we usually see a few people start looping at each event.
Some people will be exploring how to enhance their existing loops.
Some people will be trying to decide how (or if) they want to take on building a loop system for themself.
Everyone will be learning from each other.
Note that the nature of these DIY looping systems is that currently no-one can build one of these systems for you. You need to build your own (instructions are available, and many "non-technical" people manage to follow them).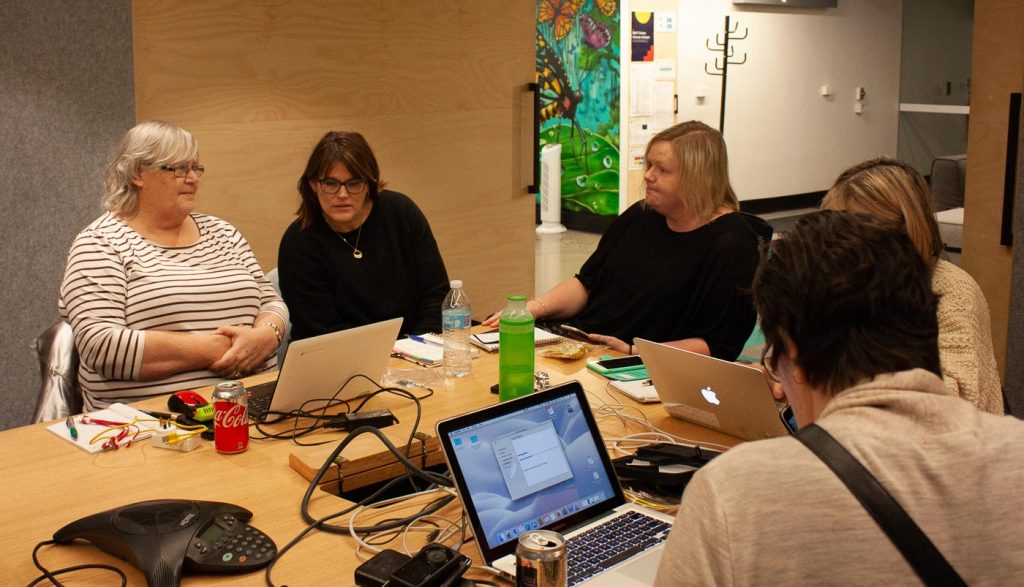 We often have at least one example of each option in use at these events. Most pump types, people experienced in most of the CGM systems, and "live" examples of each of the different loop systems.
---
If you want to know more about your closed-loop options for helping to manage your T1D with a compatible pump and CGM, if you can get to Melbourne this is a perfect opportunity. Come along on the 8th and see them in action, and talk to people who actually live with these systems!
---
Everyone is welcome to attend this event, but the venue is a secured facility so we need you to register your interest beforehand so we can provide you with access details.
As per usual with these workshops you will be required to sign an agreement/waiver on arrival which basically states that you understand that none of us can give medical advice (but we can share our experiences with each other) and agree to treat everyone else respectfully. Everyone has been very well behaved at all of these events.
To register your interest please complete and submit the following details:
---