As a working wildlife photographer, photography tutor and workshop leader, and also as a tourist, I've travelled a lot over the years. I've just tallied it up: in the over-35 years since I developed Type 1 diabetes (T1D) I have visited 34 countries, with my 35th due next month. There can be some variation in the way people count countries/regions for such tallies, but this is the conservative number. And I'm not planning on stopping any time soon.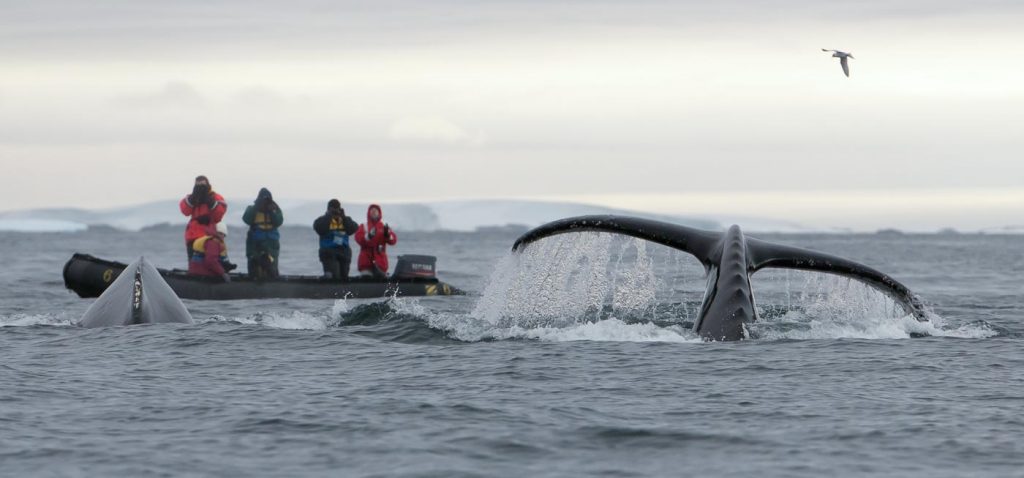 In general I don't think having T1D puts many activities out of our reach, although obviously we need to do and carry more things than people without diabetes. I have travelled with syringes, with insulin pens, with insulin pumps, and lately with OpenAPS-based closed-loop pump systems. My trips usually range from 1-6 weeks, with most being about a fortnight.
Africa
This July trip was about 3.5 weeks long. In short, it went great! Although I struggled several times with unexpected sugar in hotel breakfasts (not an entirely unexpected challenge though) and got "poisoned" by two kitchens who were very proud about the "gluten free" food they'd specially prepared for me, pretty much everything else went smoothly.
We travelled for about 24 hours from Australia to Namibia (flights through Sydney and Johannesburg to Windhoek) then spent 3 weeks driving around the country in our 4WD truck (covering almost 4300 km), stopping for between 1-3 nights in each location. Very rough roads at times, lots of dust, and a fascinating mix of landscapes, accommodation, and food.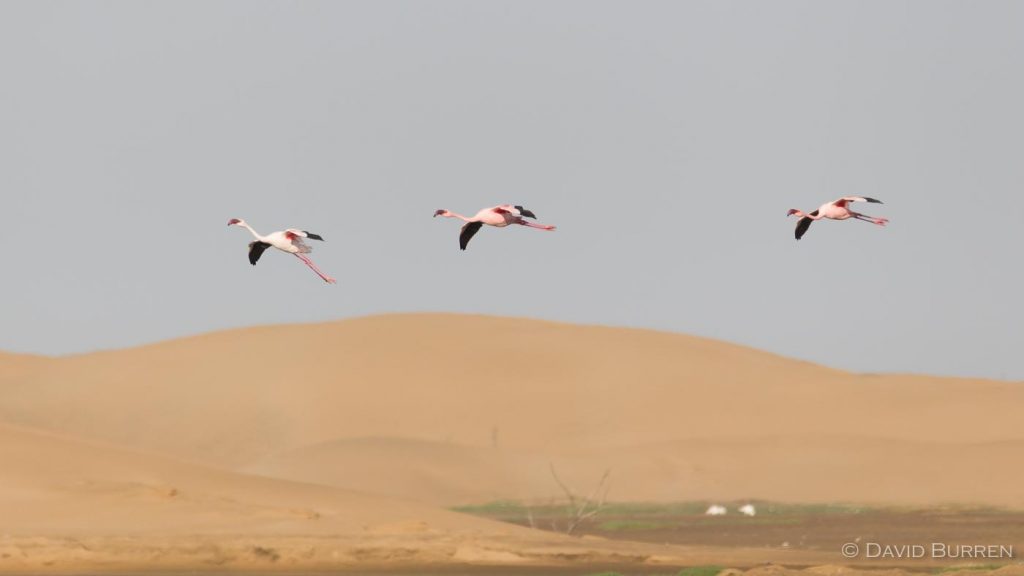 There were only four people in our party. Myself and my wife, along with two of our photographer friends (another couple) from the UK. We explored desert dunes, forests, and coastlines, and we photographed landscapes and wildlife while we experienced a country far from our homes. For me this was partly both a holiday and a recon trip for running future photography workshops to Namibia.
Hospital
All through this my diabetes behaved itself, and while I continued to do the normal management I always do (new cannulae, refilling the insulin pump, changing batteries, one new CGM sensor, etc) I don't think my diabetes got in the way at all.
We did visit a hospital at one stage, but it wasn't because of me. One of our party had a bad reaction to their anti-malaria medication, and I ended up being the driver to rush them to the nearest medical help: 100 km and 1.5 hours away over unfamiliar dirt roads. Hours later, after saline IV and injections of pain relief and an anti-emetic (and a new supply of a different anti-malarial, dirt cheap in a zip-lock bag from a nearby pharmacy) they were fine.
At one point the doctor advised staying in the hospital overnight for observation, but once we found that the relevant ward had one free room with a single bed (with no bedding other than a sheet) and a barely-functioning toilet, we decided that it was time to discharge our mostly-recovered friend and take them back to camp! Not the sort of hospital we're used to seeing in Australia.
That used up most of a day, but luckily our schedule was flexible enough that we were able to continue with the trip uninterrupted. We did consider all sorts of options though. I think we all finished the trip without serious injury.
My tech
Just as my diabetes behaved itself, so did my "artificial pancreas". My OpenAPS "rig" is usually in a small 3D-printed case in my pocket, but for this trip I re-housed an Edison rig (GERTY2) in a fully dust/waterproof housing, with a big battery and wireless recharging. It's a little big, but it was usually in a cargo pocket of my trousers and didn't get in my way.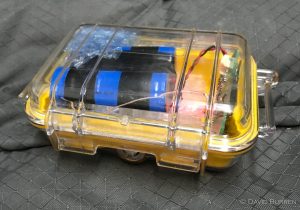 I'm very glad I used this case. The sand and dust at times was more invasive than I've had on trips through the deserts of outback Australia. In Etosha National Park after a day spent driving around in an open vehicle looking for wildlife I think my lungs were probably quite full of white dust (when I return I'll be bringing dust masks!). In fact Etosha gave me probably my first experience of severe "hayfever" as my body reacted to the dust. I did manage to get my throat and sinuses under control by the end of the trip (just before I boarded the series of flights to return home). But at least my OpenAPS rig just kept on chugging along.
The rig's battery meant it could run for days without a recharge. Not only was this useful for the 3 long flights getting to and from Africa (on planes without in-seat power) but also in some locations we had limited power available for overnight recharges.
Having my loop working to control my blood glucose during the long flights and after adjusting for the 8-hour timezone difference definitely makes it easier than when pumping "manually" and trying to deal with the food and inactivity of long-haul flights (on this trip our longest individual flight was 14 hours).
You don't need an Internet connection
Throughout the trip my rig ran "offline": independent of Internet connections. I input carb data through the Android phone that also controlled my CGM, and monitored the rig through the same phone (via a permanent Bluetooth connection between them). That phone does not have a SIM in it. And the insulin pump stayed in my pocket during the day. This setup ran offline from when I left home until when I returned 3.5 weeks later (at which point I did a mass upload to my Nightscout site so I can generate CGM/etc reports). Anyone who claims that OpenAPS always depends on an Internet connection just hasn't explored all the options!
Insulin
I used Apidra insulin during this trip (having started my Apidra experiment at the beginning of June) although my backup supply of insulin was my traditional Humalog. In the next phase of my experiment I have now switched back to Humalog and reconfigured the loop appropriately so I can compare and decide which I want to stick with. But I had no particular problem with the Apidra during the trip. Both stashes of insulin were kept in Frio cooling pouches, with MedAngel temperature monitors showing the temperature stayed (just) within the safe ranges for Apidra and Humalog.
As usual, travelling through multiple airlines, airports, and security checkpoints presented no problem for all these medical devices and supplies.
Don't be afraid of trying new things, including travel and adventure. Whether you have diabetes or not!
---
I posted a couple of articles with photos while I had WiFi access on the trip. But here's a few of the thousands of images we made.