Day 1 of the Congress had a few bits of news for us. Here are just a few of them.
Accu-Chek Solo
Roche have announced the Accu-Chek Solo patch pump. Do note that it is not launched yet. The expectation is that the pump will be launched (in limited numbers) at the next Prostheses List update (November).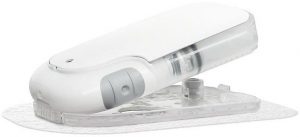 The pump has multiple components, starting with a cannula patch (with two length options) onto which the pump clips. There's a disposable 200U reservoir which also includes the battery which powers the body of the pump. The pump body nominally lasts 4 months. The Aviva Solo remote controller has an integrated BG meter that uses Accu-Chek's Aviva strips (although you can apply correction boluses without having to do a fingerprick).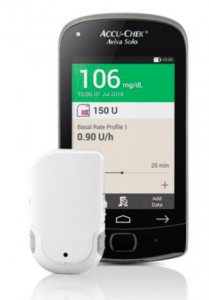 The Solo pump is not waterproof: you are expected to remove it (leaving the cannula patch in place) for swimming and showers.
The way the Solo will be available through insurance is a new model for Australia. Instead of being supplied as a pump with 4-year warranty, the Solo will be supplied as a group of three pump bodies, with a warranty of 12 months.
It's unclear whether insurers will lock you into one "pump purchase" commitment every 4 years, or whether they will take advantage of this to encourage people to maintain continual insurance cover.
And before anyone asks, no the Solo is not loopable at this stage.
Clinical trials of advanced Medtronic closed-loops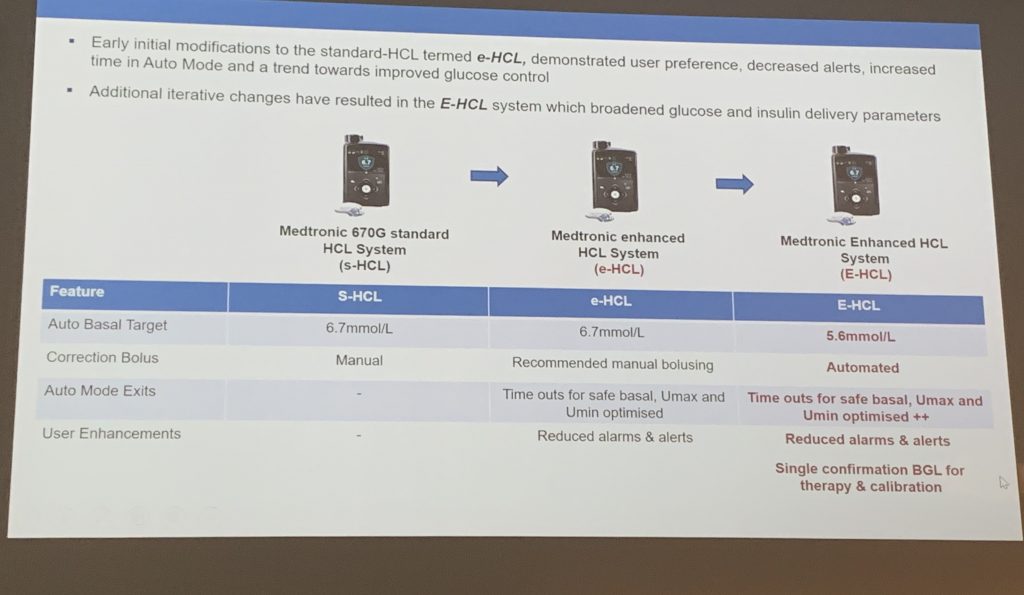 We heard from researchers in Melbourne about trials that have been conducted using Medtronic pumps loaded up with new firmware versions. As you can see in the above slide, a range of changes have been made since the commercially-available version, and the feedback from the trials was that the users found it both more effective and much less intrusive.
Of course these changes won't end up in the 670G pump. We have to assume this work represents some of the things that might eventually appear in the 780G pump.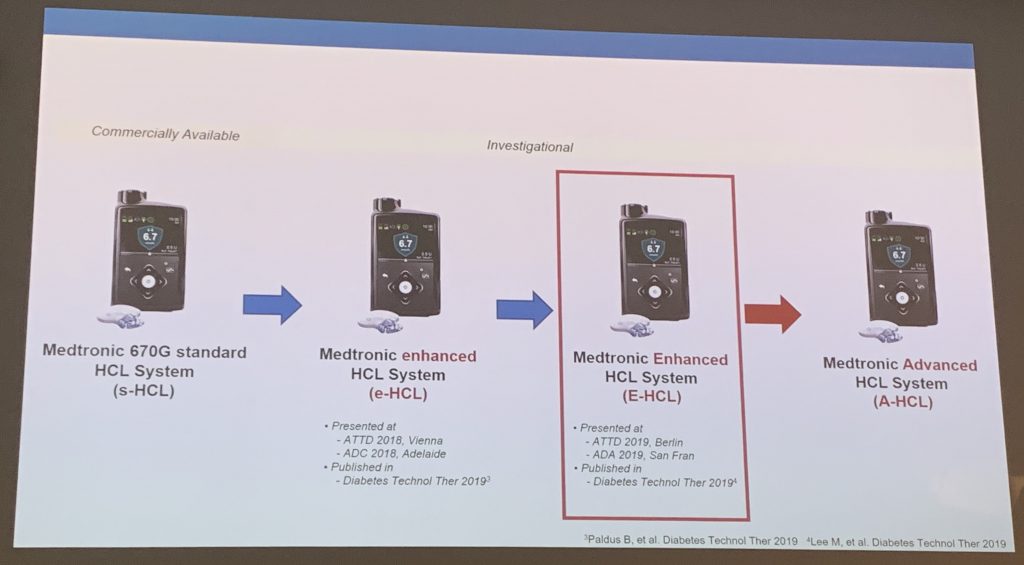 There are later versions already being investigated.
Other news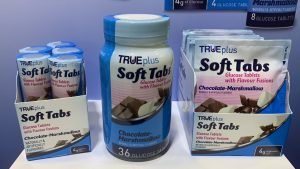 It was a busy day of scientific sessions and other meetings, along with a "trade show" in the exhibition hall. One little bonus in the exhibition hall was the new TRUEplus glucose tabs.
We saw these last year, but these upgraded tabs are now available through pharmacy wholesalers. They're still 3.9g of glucose per tab.
Feature
Previous version
New version
Flavour
Raspberry
Chocolate-marshmellow, with more flavours coming later.
It sounds weird, but tastes OK.
Texture
"chalky"
Softer chew.
Still crumbles, but will be absorbed quicker.
Number of tabs
Tube of 10.
Jar of 50.
Sachet of 4.
Tube of 8.
Jar of 36.
The containers are the same size, but the tabs are slightly thicker…
More news
That'll do for now. There were obviously more things happening yesterday than just these (and there will be more today) but that's a "taster" for you.