Today marks another milestone for me: 40 years since I was diagnosed with T1D.
I had a regular review last week with my endocrinologist, and everything remains fairly stable. Of course we make note of slight variations in some of the blood test results, but there was nothing remarkable. Of course I'm not in "perfect health", as like all of us I'm aging (I'm in my 50s) but on the whole everything seems under control and those things don't seem particularly associated with diabetes.
That's something I remember not being able to imagine 40 years ago, after my return home from weeks in hospital and being confronted with my mortality. But it feels normal now.
My HbA1c was 5.4%, which is around what it's been for the last year. In fact my last reading outside the 4.4-5.6% reference range was in 2017! The correlation with using closed-loop systems is quite obvious in this graph.
For those of us who pay more attention to Time In Range, my long-term TIR for 3.9-7.8 (70-140) has been hovering around 85%, while for 3.9-10 (70-180) it's around 95%.
"Quality of life"
I do relish that I'm still not counting carbs, announcing meals, or in fact giving myself boluses at all. It's been that way for almost 2 years. Using a smart closed-loop system has given me back a lot of freedom in my life, and I don't feel that diabetes particularly restricts my life.
Some people still assume that I am a "low-carber" to be able to achieve this, but no I'm definitely not.
As previously described on this site, I'm using software that's very similar to the current AndroidAPS, with a Dexcom G6 CGM plus a combination of YpsoPump and Omnipod pumps. I "feed and water" the system, replacing sensors/sites/reservoirs/batteries as required, but on the whole it just does its job taking care of me.
Anyway this morning was brunch with family, where I had a nice meal of Eggs Benedict on potato hash browns (coeliac disease restricts my dietary choices more than diabetes!).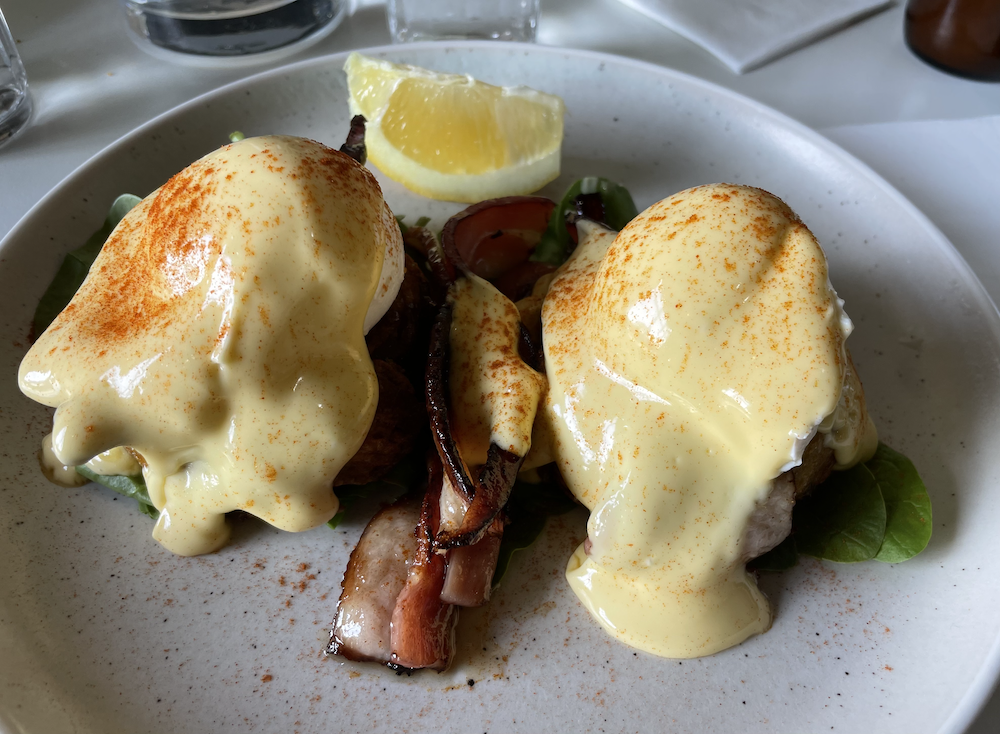 40 years down. Here's to many more!