Today is my "diaversary": the anniversary of the day I was diagnosed with Type 1 Diabetes and was rushed off to hospital in DKA. That is, diabetic ketoacidosis: being on the brink of death. Thankfully I haven't had any DKA events since.
To some people it may seem strange to celebrate the day I was diagnosed with a lifelong chronic illness.  But rather than look at it that way, I prefer to celebrate the milestone of having survived another year. I celebrate my birthday every year (although not always in grand style), I celebrate the birthdays of my family, and I celebrate our wedding anniversary. That is a celebration: this year our Silver anniversary was marked by a trek together to the silver-backed gorillas in Uganda.
No the photo at the top of this article is not a self-portrait! It's just one of the young boys in the jungle showing off.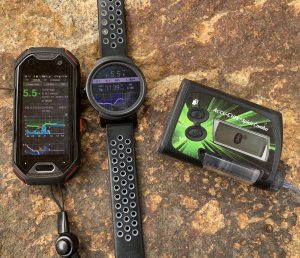 All-up it may seem as though there are lots of anniversaries. In August I celebrated two years of "looping" with closed-loop pump/CGM systems, and today there's another milestone.
Maybe as we live with these chronic health conditions which never go away, finding and celebrating milestones becomes more important.
You can find earlier diaversary posts on this site (35 years and 36 years).
Now, where's my cake……